The main link between villages in the Daburap community is only by foot. Although road network was constructed in 1980's by the Oksapmin Local Level Government Council and National Works Dept. in Vanimo, it has deteriorated as the years went by since very little or no proper maintenance, upkeep and support by the government has been received all through these years.
It was a total of about 25 kilometers of road however, due to reasons already said, bushes, brushes and shrubs has grown to an extent onto the roads until eventually the whole roads are covered again just as before when there was no road. The local community however on basis of self-reliance have continued to clear patches of the road for their paths to walk using garden and household tools.
(Below) Bridges and culverts have been completely washed away and the people from time to time have constructed make shift log bridges and platforms for them to use in walking across.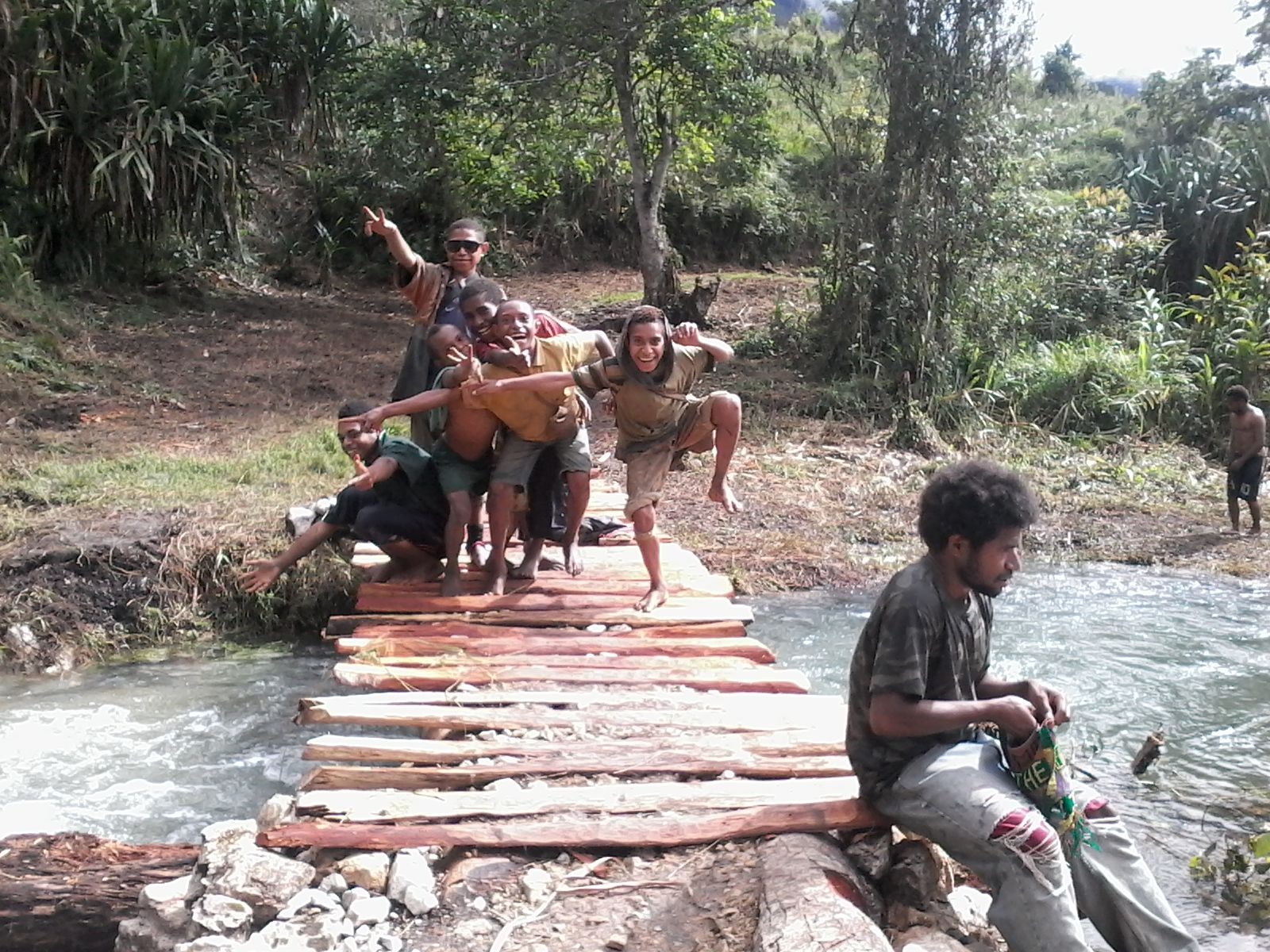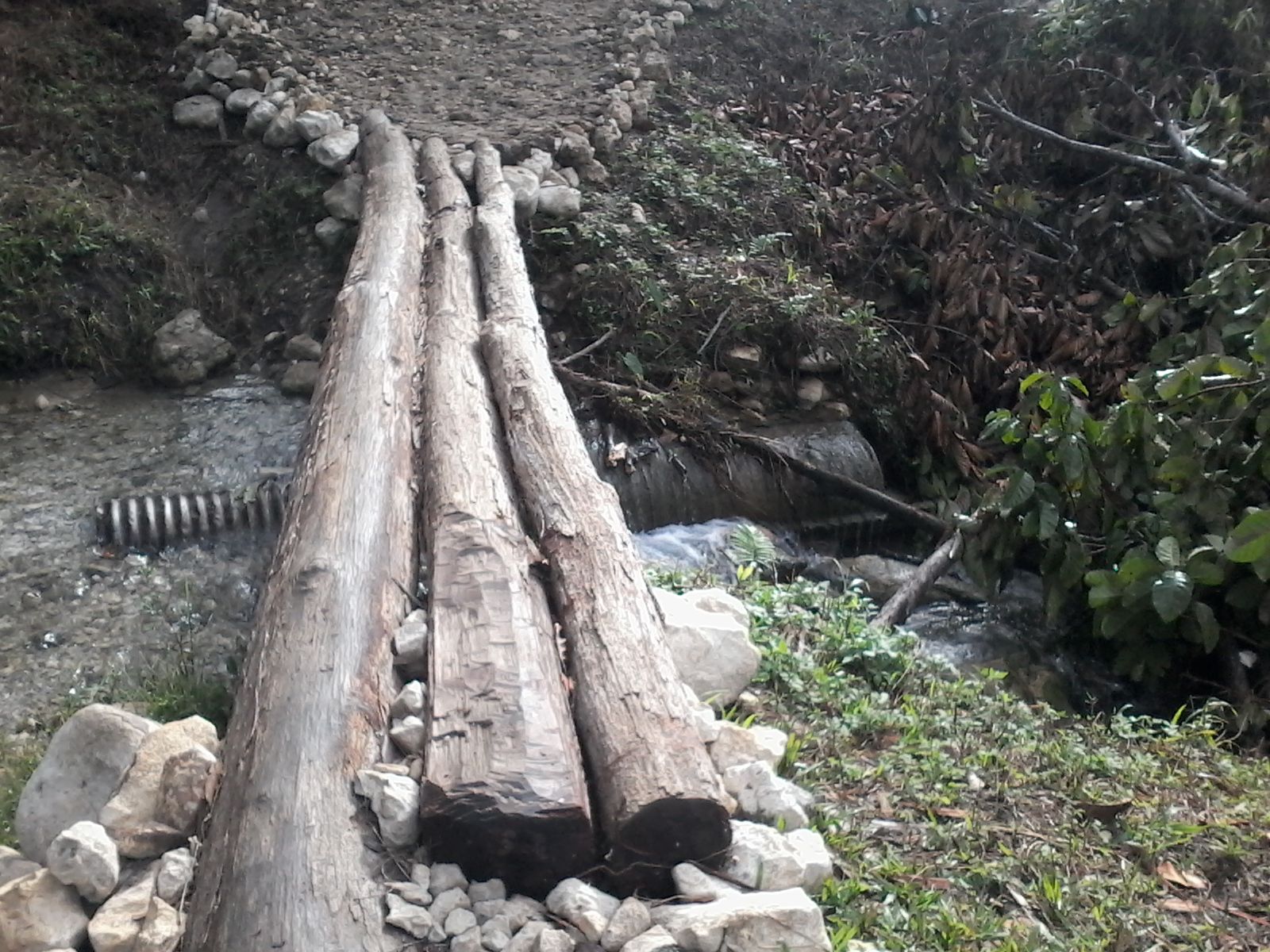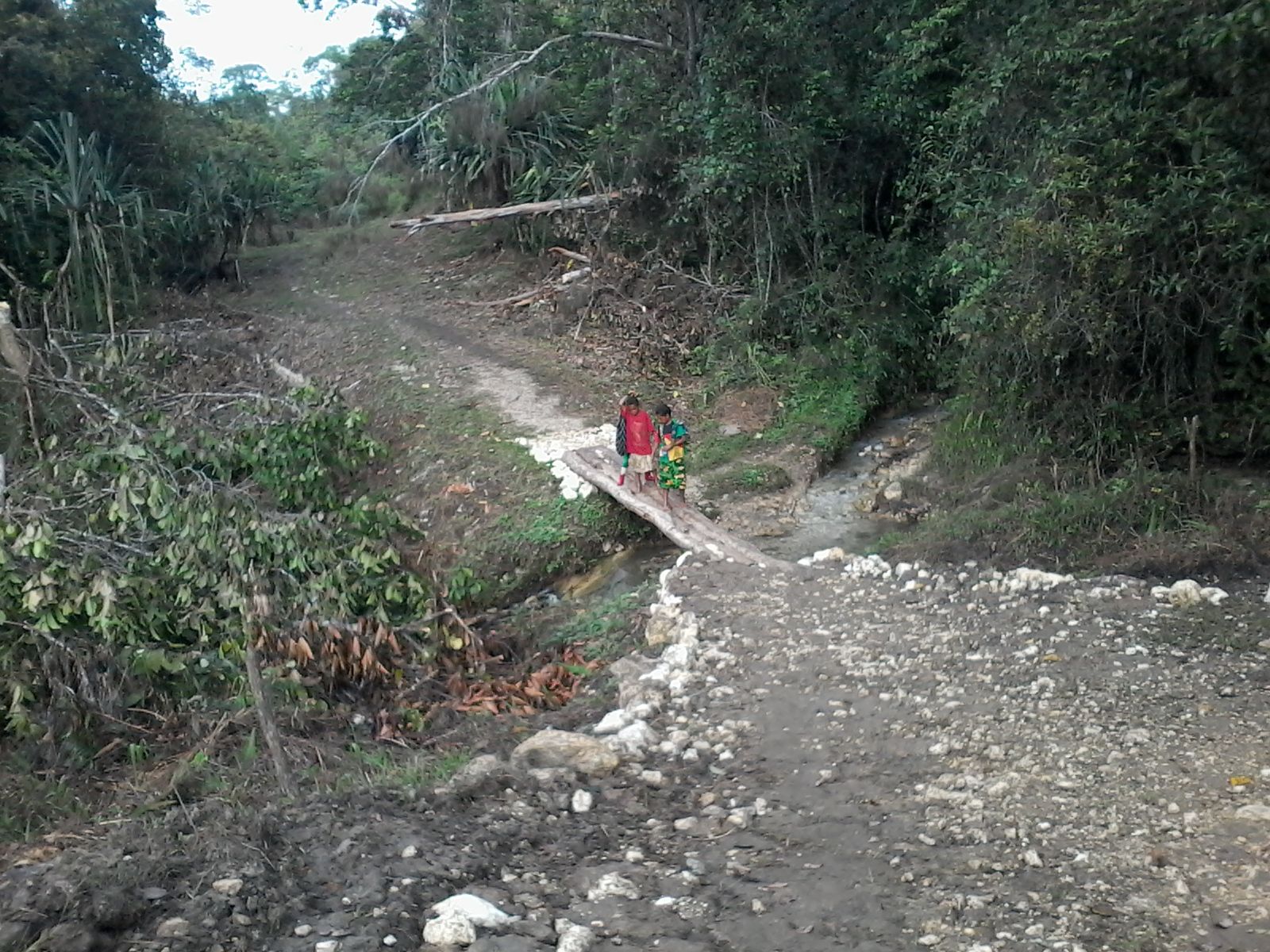 (Below)Some parts of the road has been cleared off and limestone gravels spread and compacted over during community council work days as the organization and community's initiative.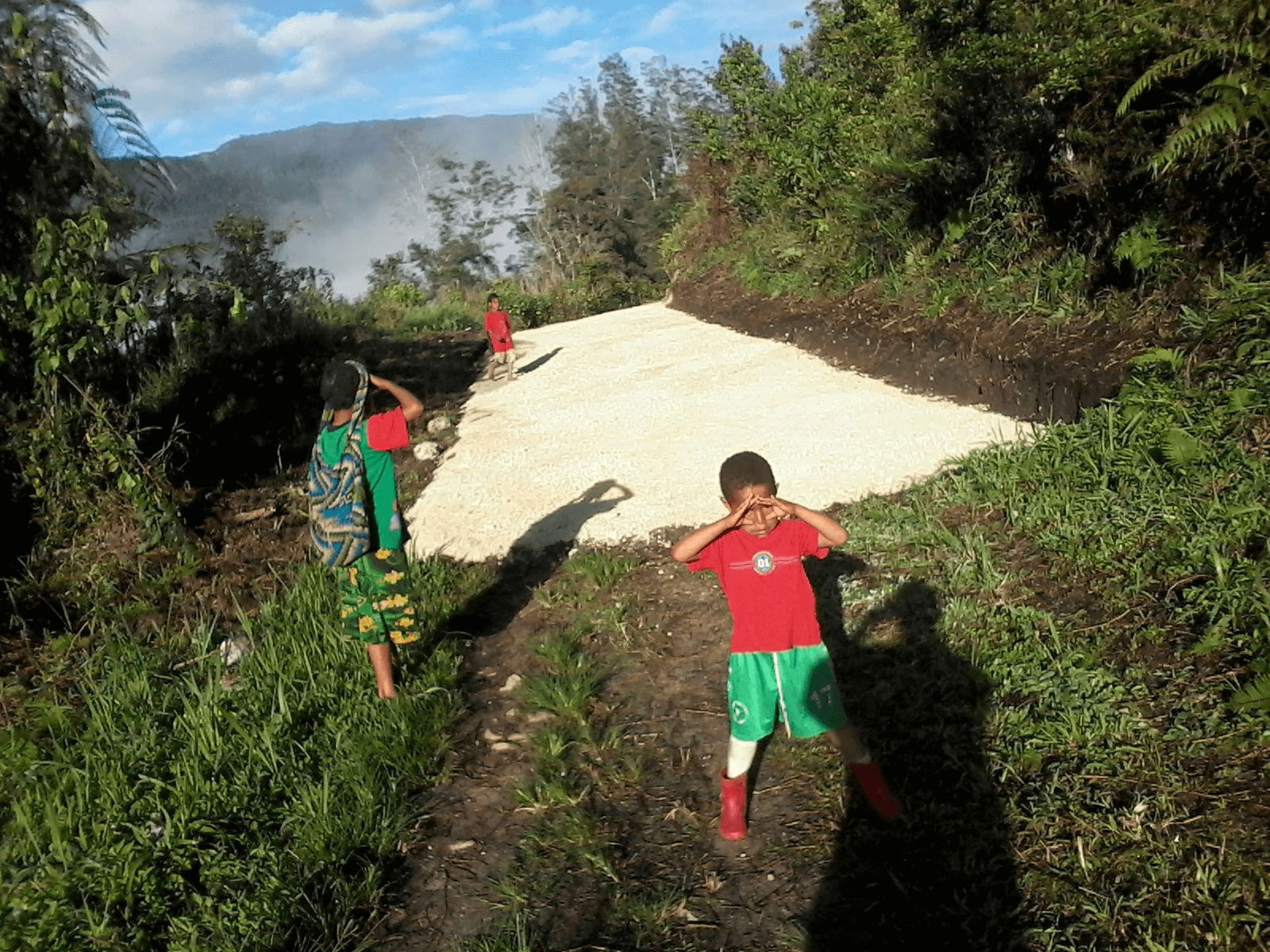 AIR TRANSPORT
Since Daburap is so remote, the only means of modern transport to the outside world and communities is through air transport to the nearest Tabubil and Kiunga townships of the Western province.
The Mission Aviation Fellowship (MAF) small twin otter aircraft makes occasional flights between this community and Telefomin, Tabubil and Kiunga. It is a very expensive way to go by but the people are left with no choices though but save enough money to take such a trip outside of Daburap.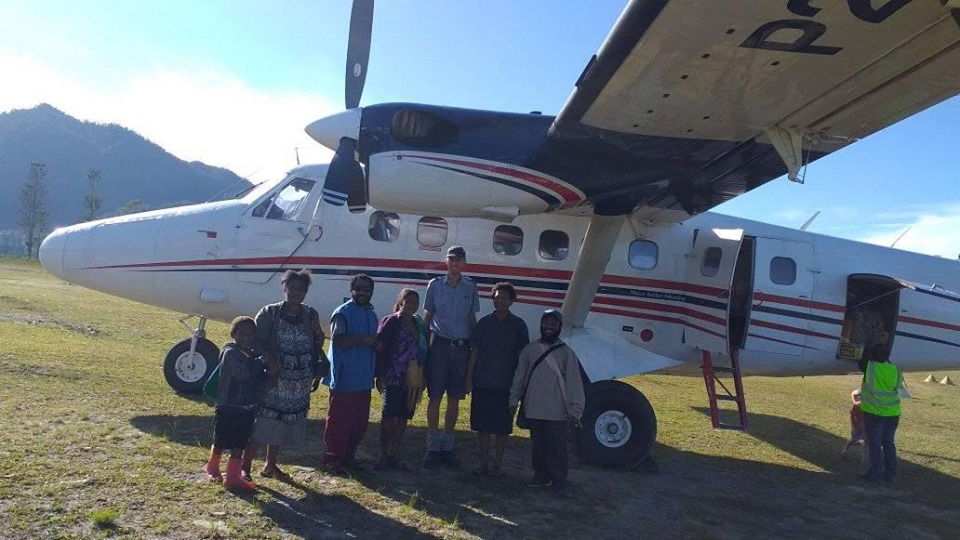 And by air transport, it is the only way local people can sell their garden produce and cash crops to the nearest mining and government towns. If one has to walk, it would take at least a week through the rugged mountain terrains to Tabubil to buy goods, clothing and other necessities.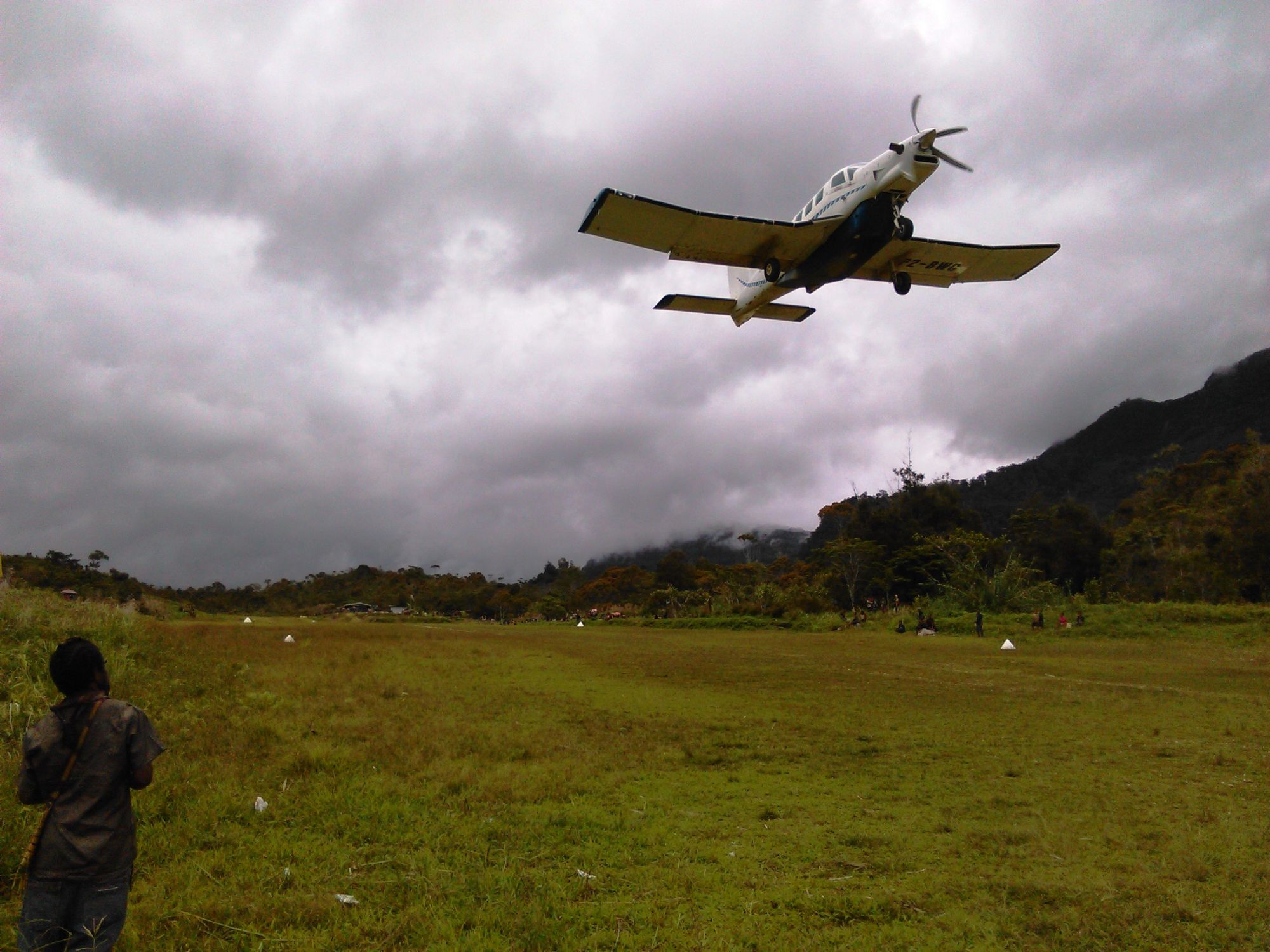 The Central Aviation Aircraft taking off from Daburap Airstrip after vegetables have been loaded for sale at townships of Kiunga and Tabubil in the Western province of Papua New Guinea.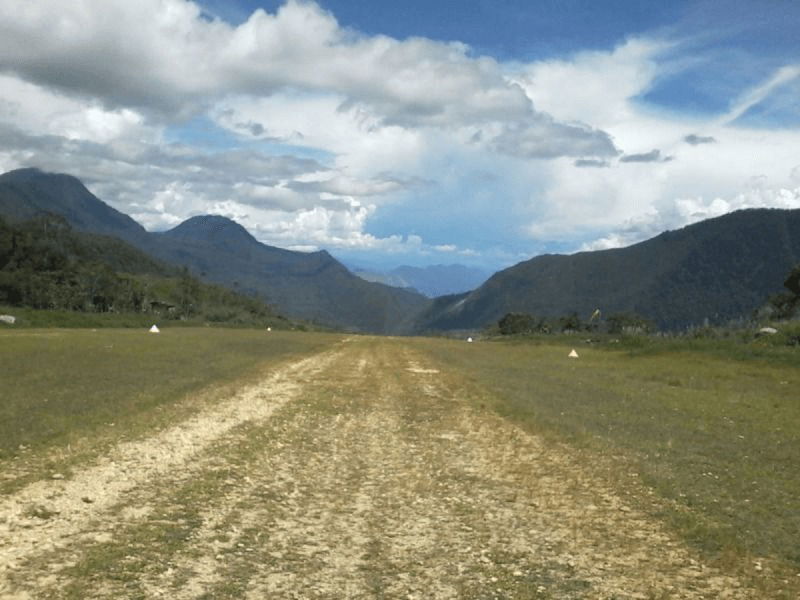 (Above) Daburap airstrip is approximately 900 meters length 40 meters width. However, it requires renovation or upgrading, extension and general maintenance in order to provide better service to the community and aircraft service provider.